We admit it, we gravitate towards the more rugged devices. We sell the Zebra MC9300 over the MC3300 when we can, because the customers are always so happy with the larger, more rugged device. They quickly forget the few extra dollars that they spent, because the more rugged devices work so well for them, for so long. So, when Zebra recently introduced a lower price, yet still rugged tablet, the ET40 and ET45, we were initially skeptical.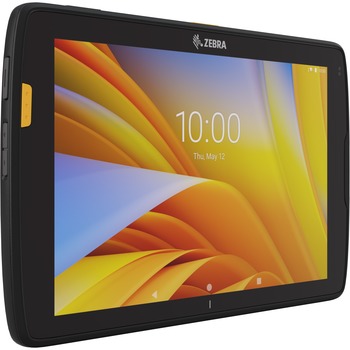 Skeptical until we got our hands on one of them. There is an 8" and 10" version of this tablet and they are Android operating system only. The bar code scanner is built into the body of the tablet, and you can still get the really good rotating hand strap where you can store a hot swappable battery for 24/7 use.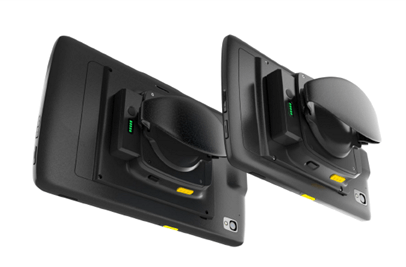 They are IP65 rated, and with the rugged frame, they have a drop spec of over 5 ft. So, nearly as good as the legacy ET51/56, but at a much lower cost.
More of our customers are realizing that they do not need full Windows on their tablets. And that rugged tablets are very useful for some applications. Bring the cost point down, start putting medium range scanners in the tablets and their attractiveness continues to grow. Even for more rugged applications like the warehouse and the factory floor.
As always, we are here to help. Our Website is the best way to reach us and check out the tablet specific section of our web site.