The number of projects that we have been selling that involves color label printers has been growing for us recently. So much so, that we have been recording some new marketing videos about our demo capabilities, and this month's customer solution is also about color label printers. A win/win for EMP and our customers.

We have really embraced this technology because of the major savings and efficiency gains for our customers. Not just customers that are printing lower volumes of prime labels and can now print these for themselves as needed. But also, customers who are printing data labels that happen to include some sections of color on the label. Even customers who have not been using color on their labels would benefit greatly from color to easily distinguish one product from another.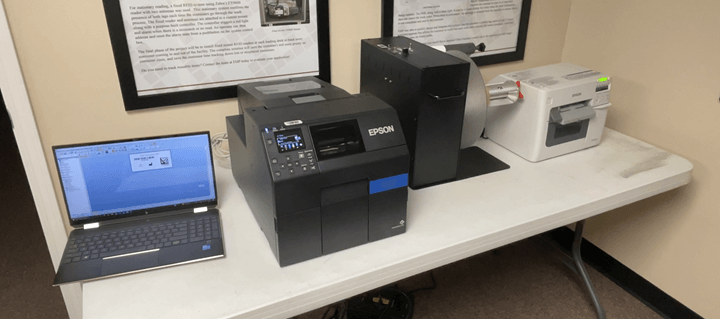 One scenario is a customer who now must stock many labels that have been press printed with a color section, and then run them through a label printer to add the barcode and text at the time of need. Now customers can stock one blank label and print both the color and the data information when the label is needed and consumed. Major cost savings, major efficiency gains, and major simplification of operations.
The best part is that we have already done the homework for you. We have two lines, Epson and VIP Color to choose the right hardware from. We have already qualified label stock for both of these printers that we can produce in-house. We have demo gear to print sample labels for you and even let you borrow. Finally, we have an excellent label rewinder that works well with these printers that we have specified and can sell.
So, if you think that your operations can benefit from color label printing, we are the go-to source, contact us today for more information.