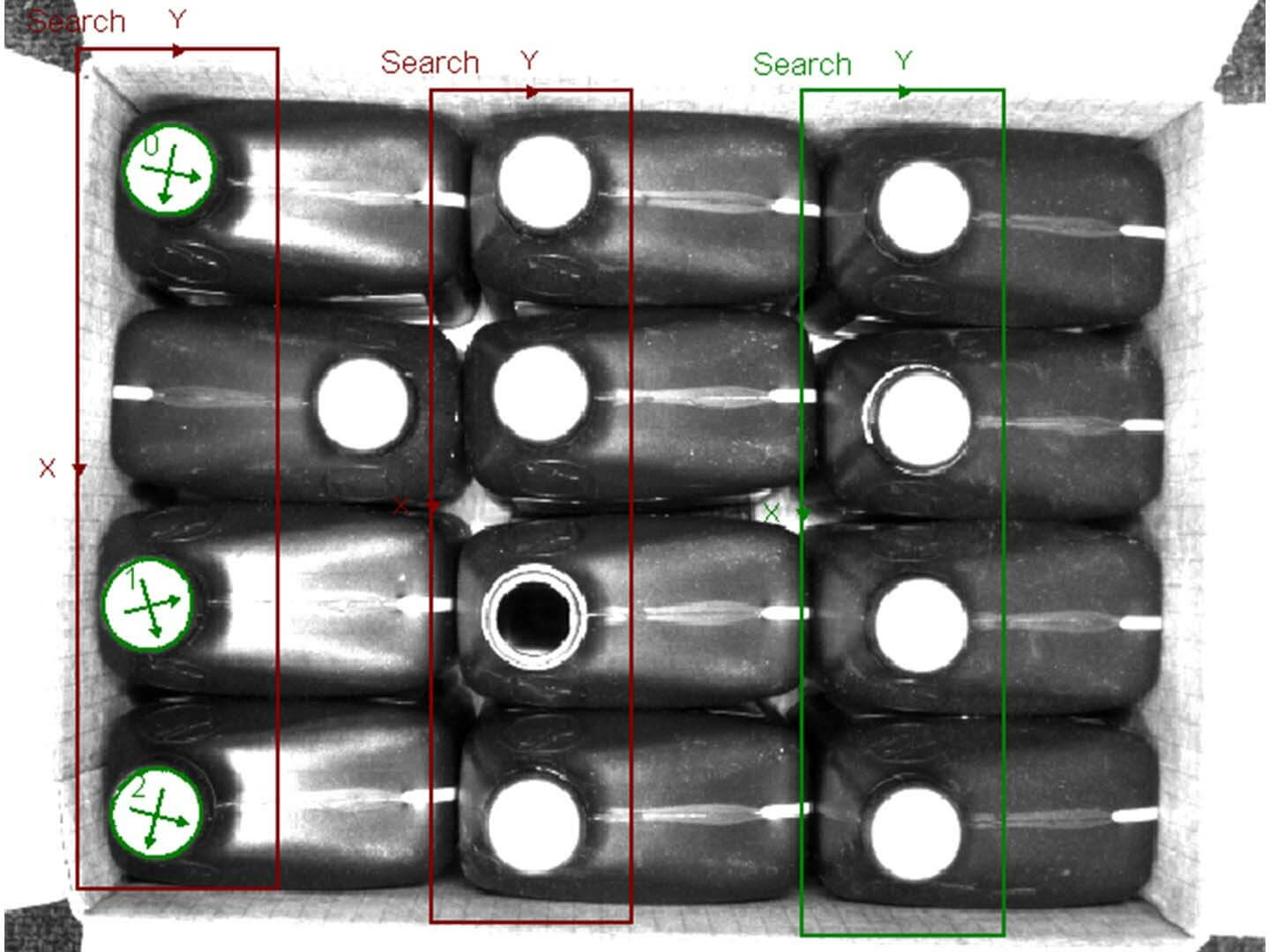 Challenge
Improve quality inspection on automotive lubricant bottles.
Solution
Cognex In-Sight machine vision cameras, integrated lighting, and a custom program for job selection.
Story
An automotive lubricant company was doing some online research on how to improve the quality assurance on their various lines of lubricants. They came across EMP's website that contained solutions for the exact applications they were looking to solve. EMP has created a niche within the lubricant packaging industry by helping them improve their processes with the products and services they sell, particularly machine vision. This made EMP the perfect partner to start improving their quality controls processes.
The line of bottles is moving very quickly at ~300-500 jugs/second. The customer wanted to inspect for a variety of potential quality issues including right label, right location, bottle color, cap presence, packaging orientation, and more. EMP designed a system with multiple Cognex InSight cameras performing each of the inspections. These cameras tie into a custom PC application, also written by EMP, that automatically loads each of the inspections relative to the selected lubricant. A visual display shows the live inspections on each of the cameras. This data is also saved for future reference if a quality issue ever arises.

With new lubricants being added to the over 200 current varieties, EMP made sure to create a simple set-up for any new lubricants that need to be inspected. This allows the customer to add new lubricants at will. This new quality inspection system has not only improved the overall quality of their product/packaging, but it has also improved product throughput by eliminating any offline inspections.
Are you looking to improve your quality control and throughput? Reach out to the team at EMP today!