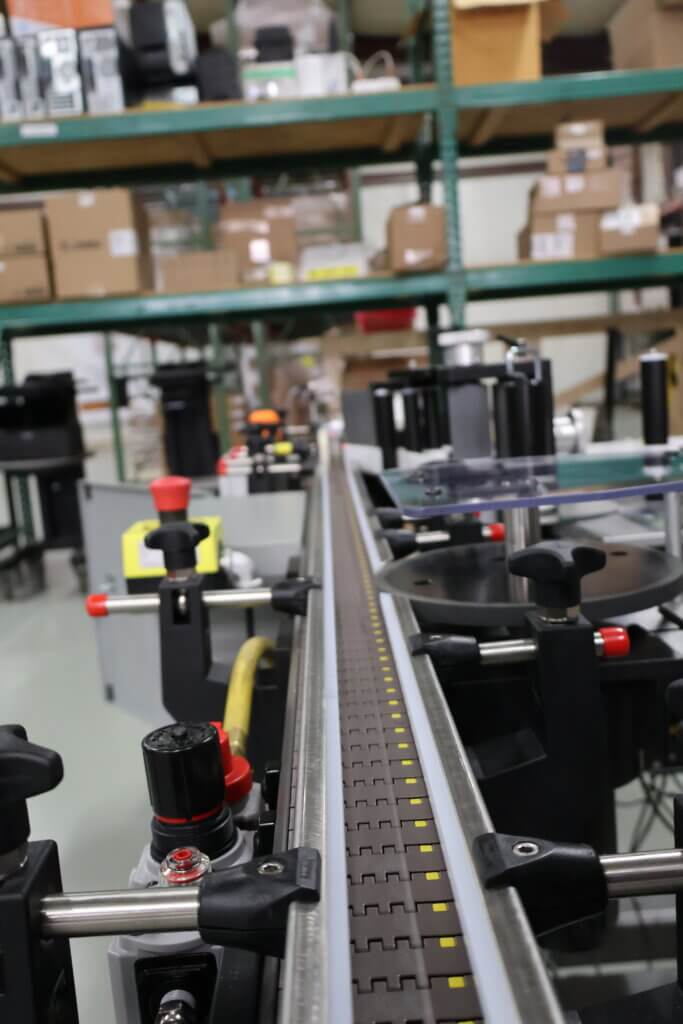 Problem
A pharmaceutical company wanted to find a way to semi-automate their labeling process, but didn't know where to begin.
Solution
EMP collaborated with CTM Labeling Systems to design and build an automated labeling system using CTM technology, Banner sensors, and EMP engineering.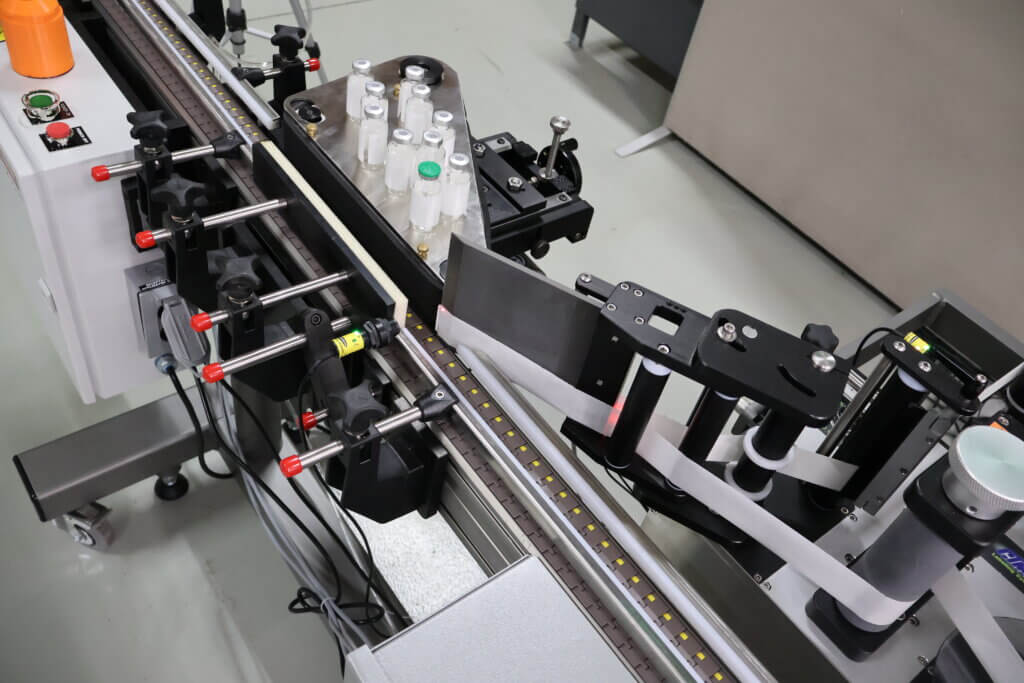 Story
A few months back, a customer came to EMP with the hope of reinventing their labeling system workflow. In that same inquiry, they were wanting to find a way to minimize hand to pharmaceutical vial contact due to the hazardous nature of the product inside the vials, only using tongs/tweezers when carrying them. When you try to apply a label to a vial that you can't touch, it's becomes a fairly difficult task. EMP engineers went in to assess and came up with the solution of using CTM Labeling Systems as a third party to help design and build a conveyor belt system that would autonomously apply labels using a 3600a CTM System. From there EMP finished the job, crafting a Banner sensor system at the exit of production that would safely drop these vials (one at a time without heavy impact) into a special container specifically designed for handling the hazardous material. To operate this task, EMP built a PLC to program and control the Banner sensor, leaving little effort for the customer. After a few weeks of discovery and trial, the customer is happier than ever to have a system it can not only apply labels without assistance, but speed up their production safety, and increase their efficiency.