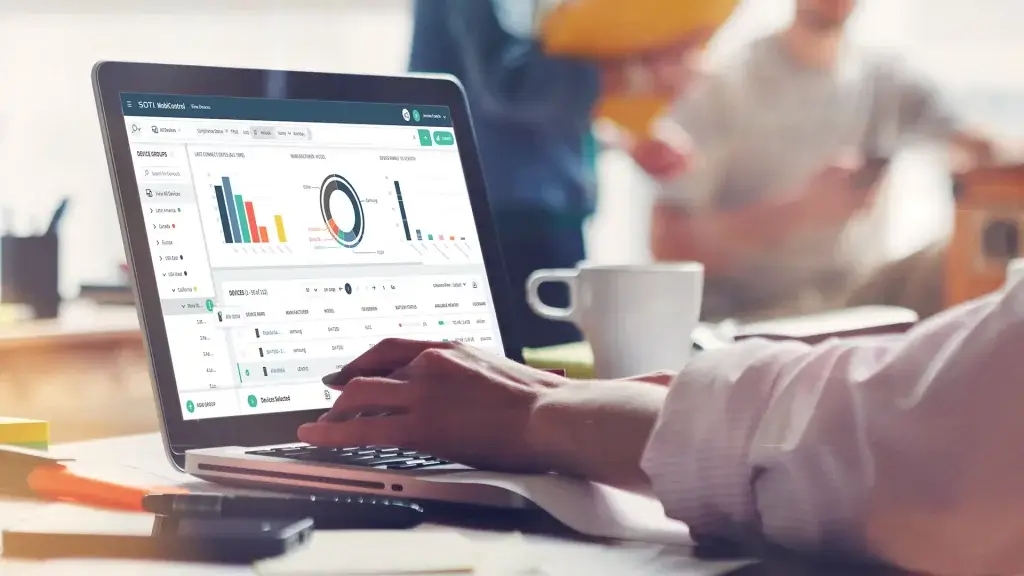 Mobile computing in your warehouse or shop floor has become more complicated recently. With Android now the dominant OS, the need to update the OS and subsequent applications more often is a certainty. Fortunately, the tools to manage the devices have gotten much better as well. But the landscape can still be murky. Zebra and Honeywell both now have cloud-based management tools at reasonable prices. One works with traditional Mobile Device Management (MDM) software such as SOTI, and one takes the place of an MDM.
Do I need these tools?
If you are a single site with a manageable number of devices, approximately ten or fewer, you can probably get away without them. You can update all of the devices in a cradle in a few hours, and there are few enough devices that you can track battery life, available spares, and the number of devices in for repair with relative ease.
But if you have far more than ten devices and particularly if you have multiple sites, using these tools to manage your mobile computer fleet pretty much becomes mandatory.
So, what are these software tools going to do for me?
The device manufacturers have some variance between their software tools capabilities, but both will answer these questions:
Where are my devices?
How many are in for repair?
How many need their batteries replaced?
How many of my devices are being used?
Are my devices being dropped?
Do my devices have a good Wi-Fi connection?
Is my OS up to date?
Are my applications up to date?
Do I have a service contract that is getting close to expiration?
How much is it going to cost?
This again varies by manufacturer and the level of the tool that you select, but figure $50 to $100 per device per year. There may also be up-front charges, but these are typically thousands, not tens of thousands of dollars.
Is it worth it?
If you meet the criteria outlined above, then probably yes. If you have hundreds of mobile computers operating across multiple sites, then absolutely. You have already invested hundreds of thousands of dollars in the devices. Tools that let you easily keep them up to date, maximize their utilization, and detect problems before they happen will pay for themselves.
What about my label printers and hand scanners?
Increasingly, these are also included. As printers and scanners have become more intelligent and have network connections, they can also be managed at different levels based on the manufacturer and the selected tool set.
How do I get started?
Always with the EMP Tech Group. We have been investing in training our sales and technical services personnel for some time now.  We can help you choose the right tool set and get it implemented quickly.
Contact us today to get started!