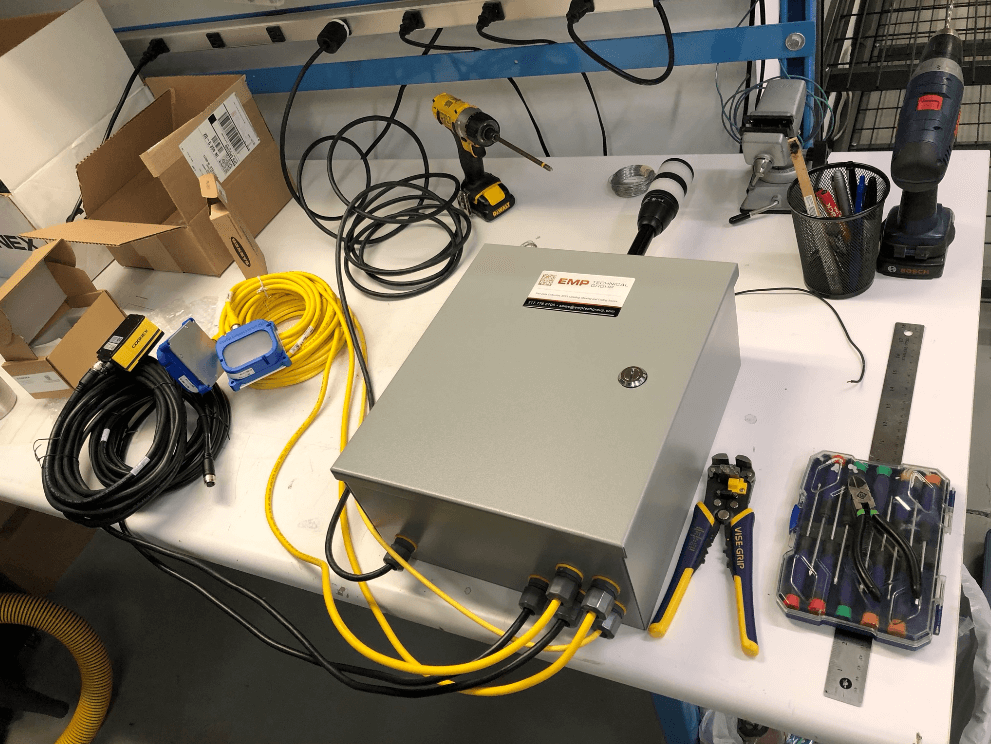 Our mantra is, "To do whatever it takes to get the hardware that we sell, to work for you, in your environment." Sometimes that is as simple as configuring hardware and training your users on how to use it. Sometimes that means doing programming work to create the software interface. Increasingly, that means building a control/interface box.
Recently, we were doing some spring cleaning around our shop and trying to get our hands around all the hardware pieces and tools we have in our warehouse and shop for building these interface boxes. A result of that organizational work was a dedicated workspace for building controls and interface boxes. All the tools and hardware needed, like connectors, terminal strips, DIN rail, wire connectors, and hole punches, all in one place. You would think we would have done this sooner, but there were already several workspaces in the shop, just not one dedicated to box builds. One of the reasons this need was suddenly more apparent is that we are building these interface boxes almost every week now.
So, what the heck are these boxes?
Interface boxes for fixed mount barcode scanners or machine vision hardware. All the power for the lighting and scanner, a place to terminate the discrete IO and Ethernet, plus lights and buzzers for alarms and sometimes displays for HMI.
Controls for label print and apply systems with or without barcode scanners.
Controls for RFID portals with stack light and audible warnings.
Match code boxes for stationary barcode scanners.
Laser marking system controls with mark presence validation.
The list goes on and on. You can see more of these on our web site by clicking here.
Contact us today for more information on how our tech service group can help you get the automation products that you need to work in your environment!