The holidays are an excellent time to reflect; we did that here at the EMP Tech Group. As a result of that reflection, three new EMP Culture posters are arriving on our website and in our hallways. Embracing a Challenge Culture, remembering that Pride Comes Before the Fall, and thinking about The Speed of Trust are the themes.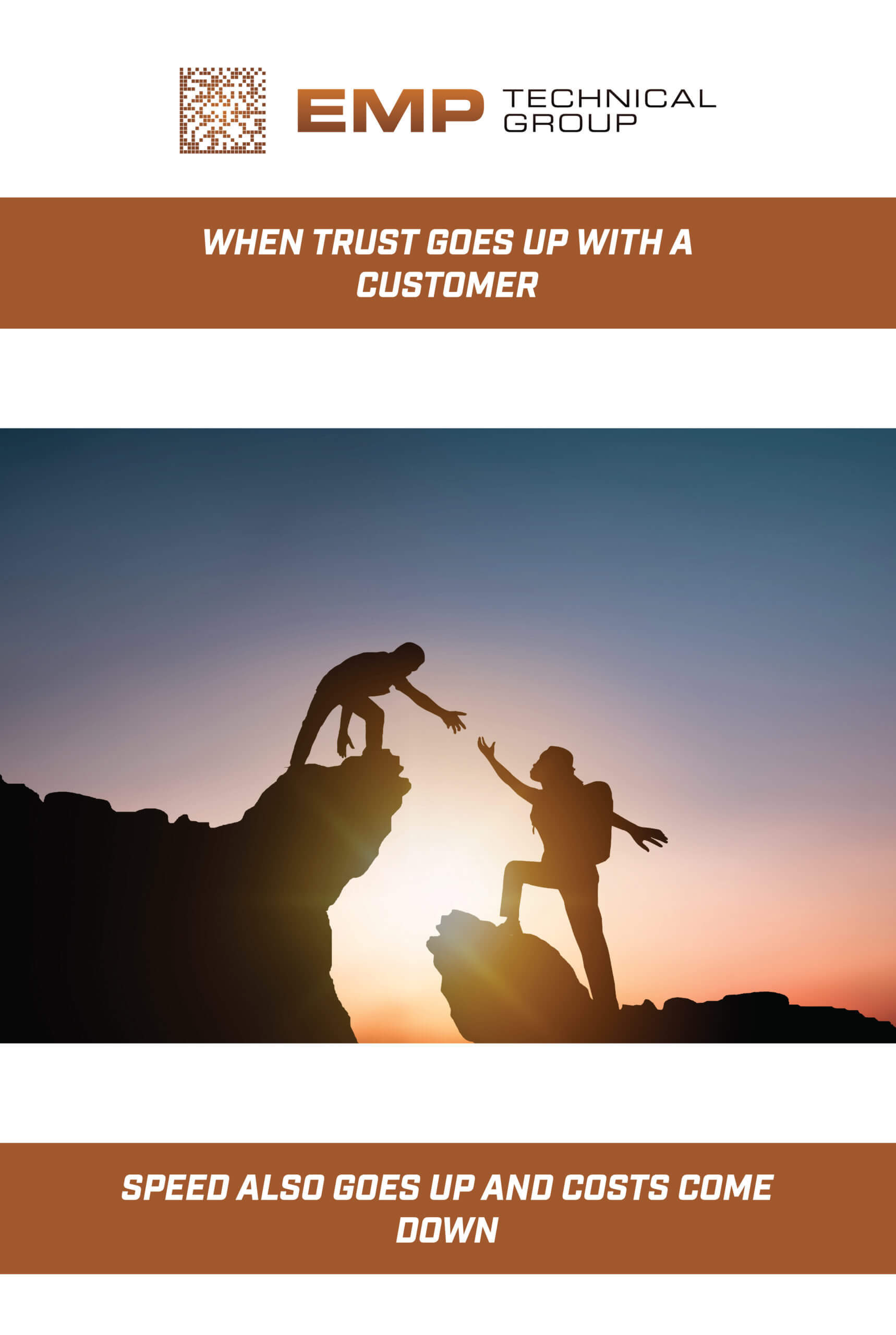 You might be asking, why is this important to me? It reflects what makes the EMP Tech Group different and lets you know that we are striving to be the best business partner we can be for you. We value your business and are earnest in our efforts to continue earning that trust. We will continue questioning ourselves internally, staying humble, and earning your trust. These things will benefit all of us.
These new posters and all the posters about our company culture are on the About Us section of our site.
Contact us today to experience the difference!