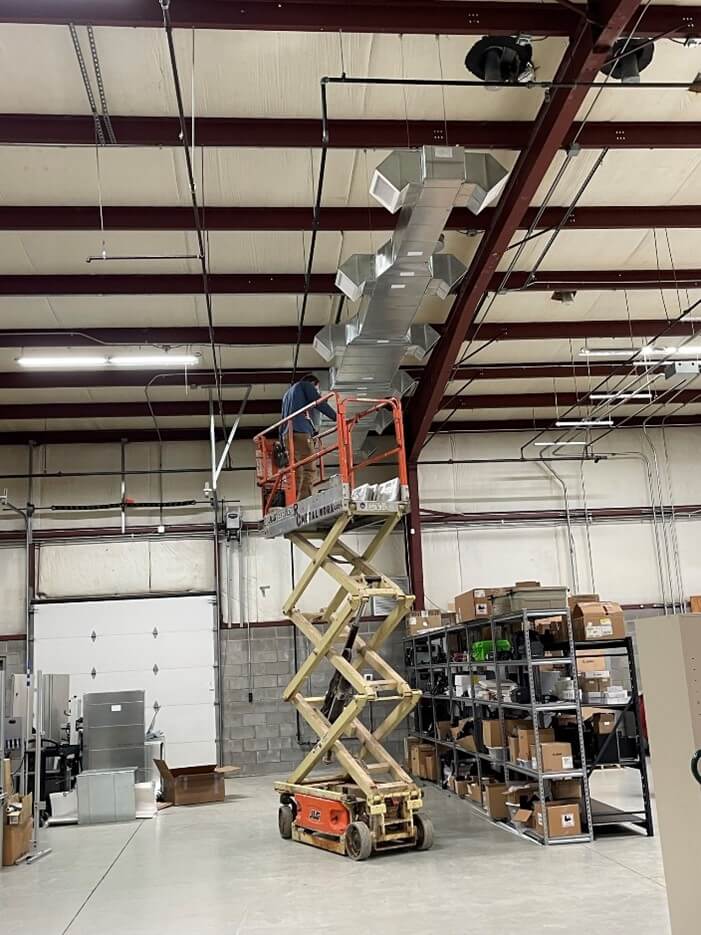 It was expensive, it was disruptive, but we finally put heat and AC in our shop and warehouse. We have always had heat out there, but they were gas heaters hanging way up high in the ceiling. They didn't work very well, and no one wanted to get 20 feet up in the air to work on them. And we didn't have AC out there.
Like a lot of things that are weather-dependent, it was only a problem a few months out of the year. But with more and more project work going on in the shop, it was becoming a bigger problem. The technical services group was really suffering in the middle of summer working out there. Not to mention the exposure to heat for the products that we store out there.
But, no more, a very large unit on a fresh concrete pad has been installed outside of the building along with new ductwork inside to help distribute both heat and cooling.  And along the way, we cleared out a big work area right below the ductwork for some of the larger projects that we build in the shop.