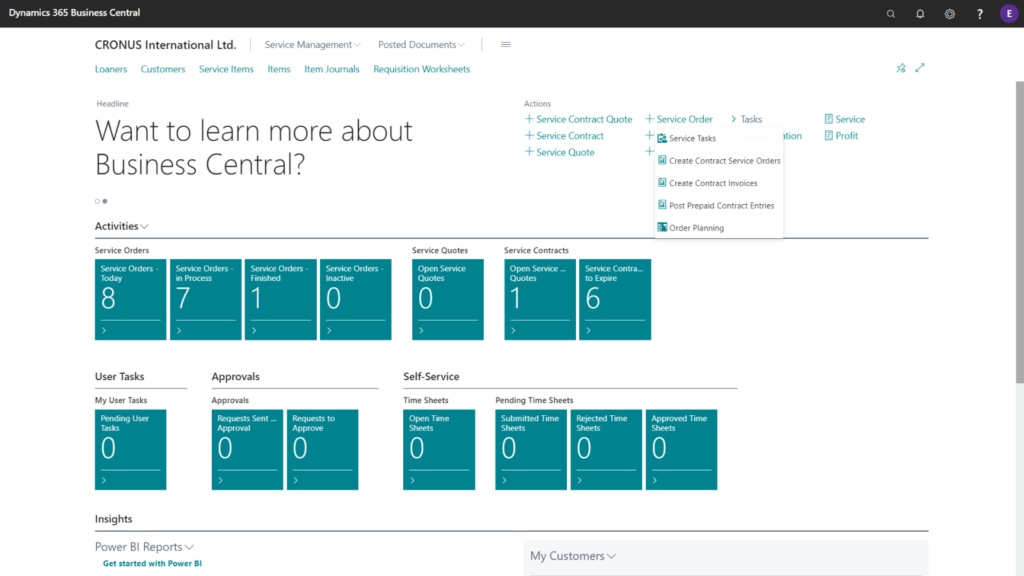 We made it!  We have successfully transitioned from our old, on-premise ERP onto Microsoft's latest, cloud-based ERP, Dynamics 365 Business Central.  If you are our customer, you may have noticed a new look to our documentation and a new series of numbers on our quotes and invoices.
 It took two years from the realization that we needed to make a change through the selection of the right product, planning, training, customizations, data migration, testing, go live, failure, more training and customizations, another data migration, and go live, double-entry, being terrified, being overworked and finally success.
Usually, we are on the outside, watching our customers go through this and trying our best to support them with the new hardware required for the project. But this time, we got to sit right in the middle.  Because of our experience as a software and hardware integrator, we decided to be our own Microsoft partner and do most of the integration and customizations ourselves. Other than not being accountants and not having any on staff, we pulled that off. Not sure that we saved ourselves any money and did not save ourselves any time, but we emerged from the process better able to help our customers who are going through this process in the future.
What we learned
The project needs a champion. 
One of our more capable employees took this on as a full-time project manager. He could pull in accounting and technical resources from our team as needed, but he owned the project from top to bottom.
Training is key.
It is hard to take the time out of the day to do the training properly, but it caused us to fail one go live and was the most overlooked part of the process.
You must be adequately staffed.
Having been in growth mode for all our company's existence, we are almost always staffed for the next level of business we are trying to achieve. Only because of this were we able to do double entry into both the new and old system for three solid months.
Your company culture better be good.
Some superhuman things had to happen to get through this process. If your company culture beats your people down instead of lifting them up, don't expect them to rise up as a team to overcome the many obstacles this project will throw your way.
You will be a better company because of it.
As stated above, once through this process, your company will be better. Not only because of the new software you now use and the house cleaning you had to do to get there. But also, in the way that your team had to pull together to accomplish the task. Go Team!
EMP Tech Group has a long history of managing and helping our customers manage their projects. We emerged from this process with a better understanding and better able to serve our customers in the future.