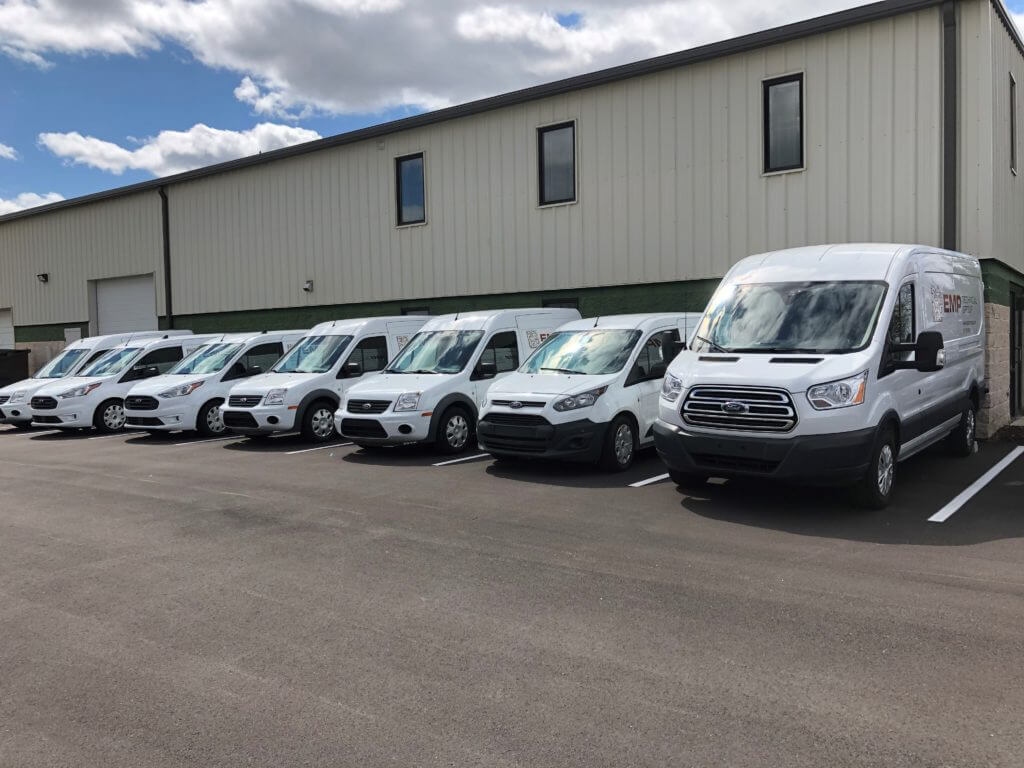 Last month we talked about the chip shortage impacting our customer shipments. This month we focus on a less obvious place that the chip shortage is impacting our business, service vans.
We have had two new ones on order since the middle of the summer and are still not completely sure when we are going to get them. Fortunately, our current fleet is aging, but not aged! We have 7 vans total for service and project work. The big one, what we call the American Pickers van, is a full-sized Transit with a high top. It mostly gets borrowed when someone in our group moves but can also be very handy when we are installing a project with some larger equipment.
The other vans are Transit Connects, much more compact and quieter, not to mention fuel-efficient.  You may have seen one of them on the road or hopefully outside of your facility with EMP doing a project or service work in your building.
There are a couple of people in our technical services group eagerly awaiting their new vans, and at least one of the old ones will hang around for project work. But I won't be surprised when it is 2022 before they arrive!
 As always, don't hesitate to contact us for help. We would be happy to send out one of our EMP vans!