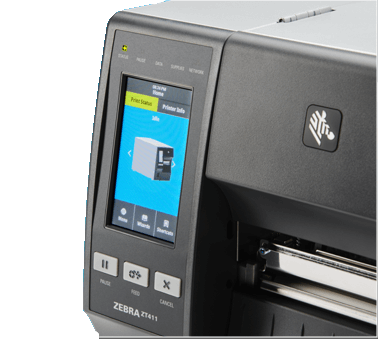 Zebra has done some beautiful things with the latest versions of their industrial and desktop printers. More memory, faster processor, updated interfaces, all those things are table stakes these days for the latest model of anything electronic.
But the super-cool new feature on these printers is the color touch screen. Gone are the days of scrolling through cryptic 2-line displays trying to find the setting that you are trying to change. Also gone are the days of a printer issue being displayed by a small amber or red light. Now big displays allow you to go right to where you need in the menu and error messages are large and bold.
BUT, there is a problem with this new, beautiful, functional touch display. It killed off most of the ZBI functionality that we have used in the past. First, let's define terms so everyone is on the same page. ZBI stands for Zebra Basic Interpreter. It was a low-level programming language that anyone could use to customize the display on a Link OS enabled Zebra printer. You could also plug in a scanner to the printer and scan in data to be printed.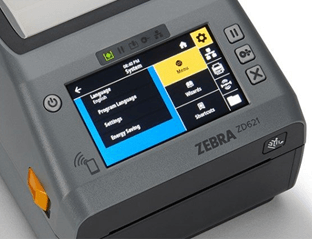 We at EMP have been using this programming language to do custom applications, like our stand-alone scan and print for several years. This change has left EMP and many of our customers in a lurch. Fortunately, we were able to gobble up many of the last old generation printers before they went away to fulfill customer needs. And the ZT230 still uses the old display and button technology. So that printer can still be used for these applications for a little while until it is updated.
Zebra assures us that there is a fix on the way that will restore our ability to customize the newer touch screens and resume doing custom applications that reside on the printer for our customers. But in the meantime, beware that we are a little limited in what we can do.
Always trying to keep you informed and use tools like ZBI to create fast and clever solutions for you.