Method 1: Through the ZDesigner Driver
Procedure
Access the driver using Devices and Printers (or Printers and Faxes for older operating systems).
Right-click the ZDesigner printer driver installed for your printer and select Printing Preferences.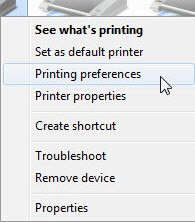 3. Now select the Tools tab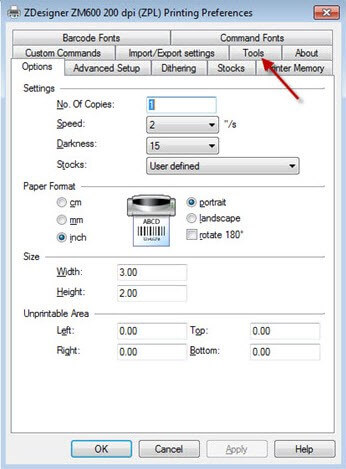 4. Under the Command type:  make sure Action is selected and the Send file option is then available.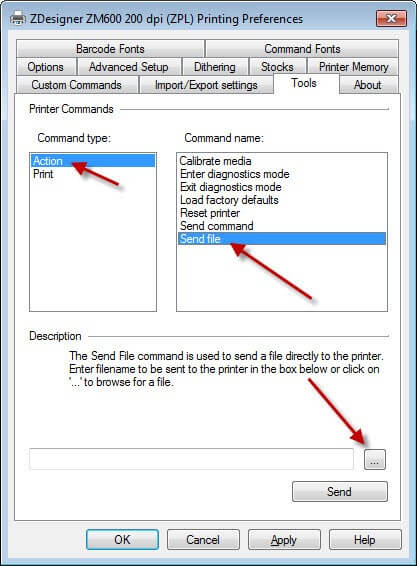 5. You could enter the full path and file name in the box or click on the … browser option and point to the location and name of the file you want to send. Common files to send are Firmware files, Printer language (ZPL) files, Font files (with size and memory location already generated) etc…
6. Once the correct file name and path are entered, click Send. If your printer model has a data light and front panel display, you will see an indication that the file was received. With larger files the data light will continue to flash until the file is complete.
Method 2: Zebra ZDownloader Utility
Procedure
NOTE: Run Zdownloader as administrator
Example of a USB connection to Download Firmware using the ZDownloader Utility
Open the ZDownloader, click on the file menu item "Printer" and select "Auto Detect"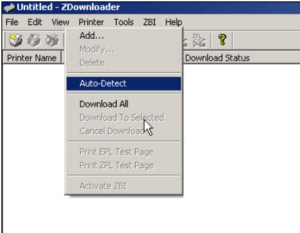 This message displays: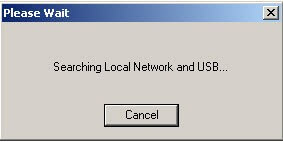 2. Select the Printer you wish to update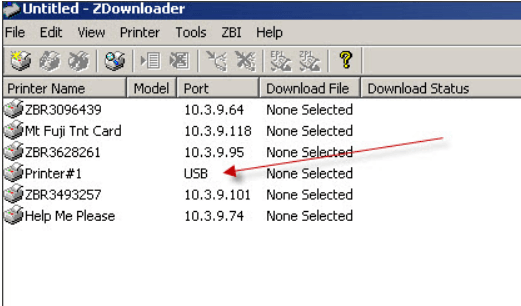 3. Select the printer that shows USB as the Port.
4. Select "File", "Select Firmware File"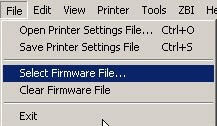 5. Browse to the location of the saved firmware file and click "Open"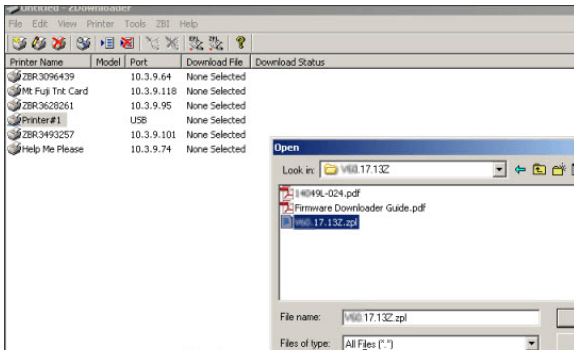 6. From the top menu select "Printer", "Download All"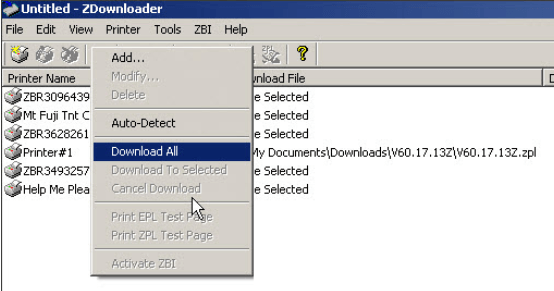 It will take a few minutes to download while the progress message displays.

Allow sufficient time for the firmware to finish processing after the download has completed as there are verification and decompression steps that may be occurring without a printer front panel indication. The printer will reboot after the completion of the update.
If you have any questions on updating your zebra printer firmware, please don't hesitate to contact us today!