The mission of this monthly newsletter is to bring insightful information to our customers about the products that we sell and our industry in general. This month's tech tip exemplifies that mission better than most!
Cloud-based ERPs or using 3rd party companies to fulfill your customer orders, the distributed way that we do business, just keeps getting bigger. The old days of having a captive group of label printers, on your network, working from on-premises label software, is nowhere near obsolete, but the user base is starting to be diluted.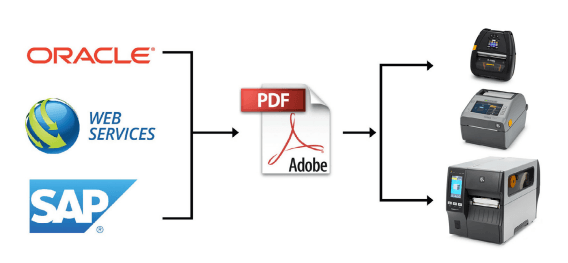 Printing labels from the cloud and having 3rd parties print your labels for you is a use case that is gaining ground for sure. To help with this technical hurdle, Zebra released a printer enhancement called PDF Direct. All Zebra printers that are running or upgraded to Link-OS 6.3 can take advantage of this feature.
Not only does this make printing from a common format like a PDF document easier, but it can also allow you to archive labels for future needs and also will print labels more clearly than scanning them and printing as an image.
Not sure how to get started with this, no problem, the technical services group at the EMP Tech Group has been working with customers to use this feature for some time now. As always, contact us for all your labeling, mobile computing, and RFID needs.