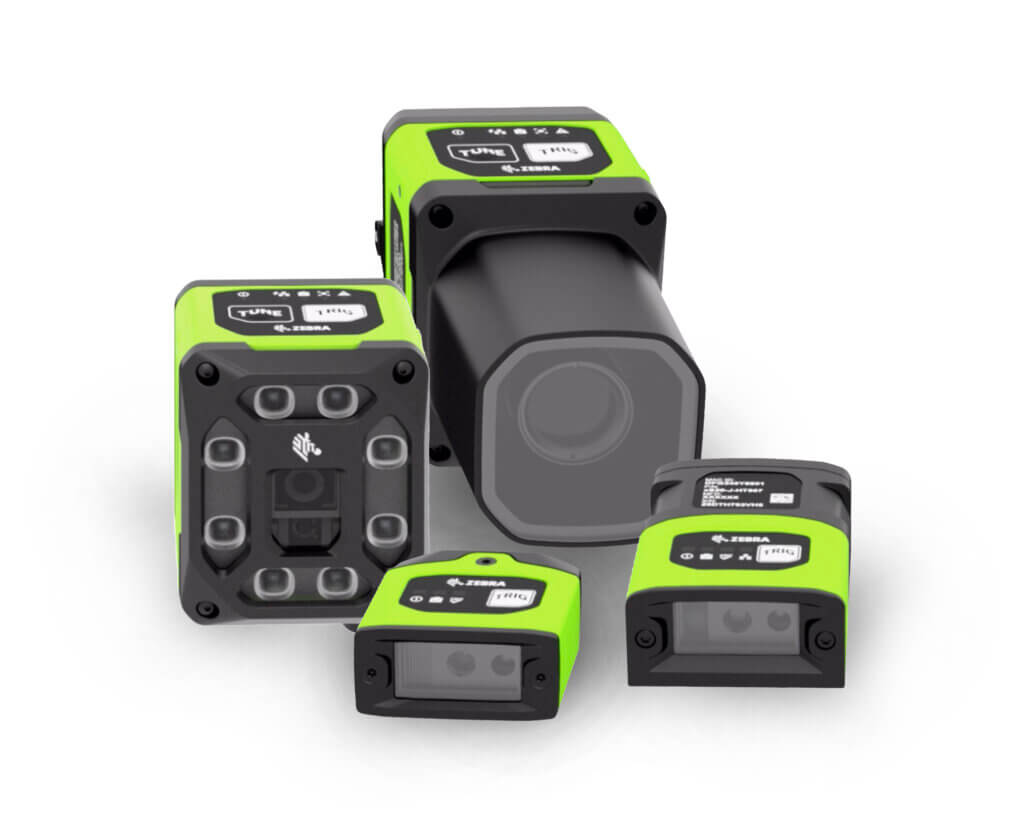 At the last in-person Zebra Partner Meeting, early in 2020, the buzzword was, "vertical adjacency". In other words, what product markets were close to ones Zebra was already in but were still not being served by Zebra. One of those markets was industrial tablets. A few years ago, Zebra acquired Xplore to address that industrial market better. Another vertical adjacency is industrial fixed-mount barcode readers and machine vision. But this time, Zebra built the product from scratch instead of acquiring a company.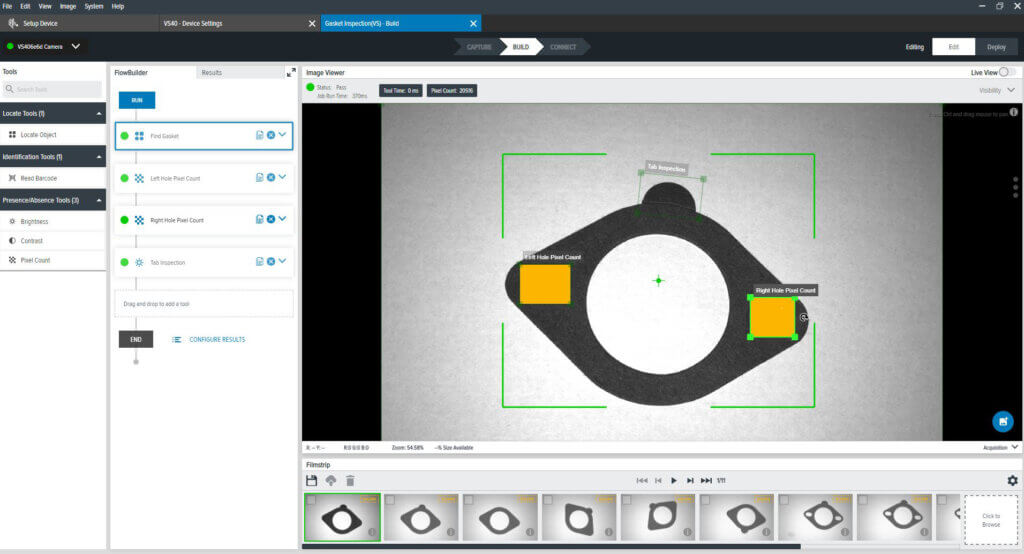 It makes sense that Zebra would not need to acquire a company with the technology required to go after the industrial, fixed-mount barcode scanner market. A better question is why they were not in that market sooner. The long-range barcode imagers available from Zebra for some time now have the power to read barcodes from long distances, like what is required for conveyor line applications. The only other technology needed is reading those barcodes at high speed. Machine vision, however, is another animal and demanded more from Zebra to build that product line.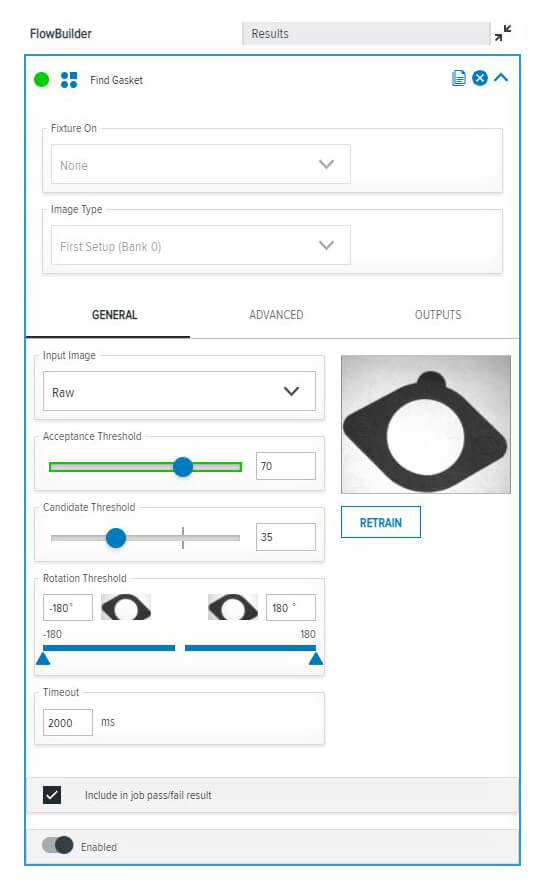 So far, Zebra is doing everything right. They have a large selection of products to address the varying customer needs, and the barcode scanners can be licensed for machine vision capabilities. This helps future proof the investment for the customer. Another thing Zebra is getting right is a powerful software tool to configure the devices, along with a web-based tool that you can use to monitor the product once it is in production. Just plug in a monitor, and your operator GUI is done.
Zebra also caught the simple things. For example, a red and green light clearly visible on the scanner to show good and bad reads, something the rest of the industry took years to add to their products. Oh yeah, and the pricing is super competitive!
From a selfish standpoint, the demo kit we received was like no other. A color-matched Pelican case with everything we need to get started; lights, filters, lenses, power supplies, cables, and even a Bogen arm to mount the scanner for testing.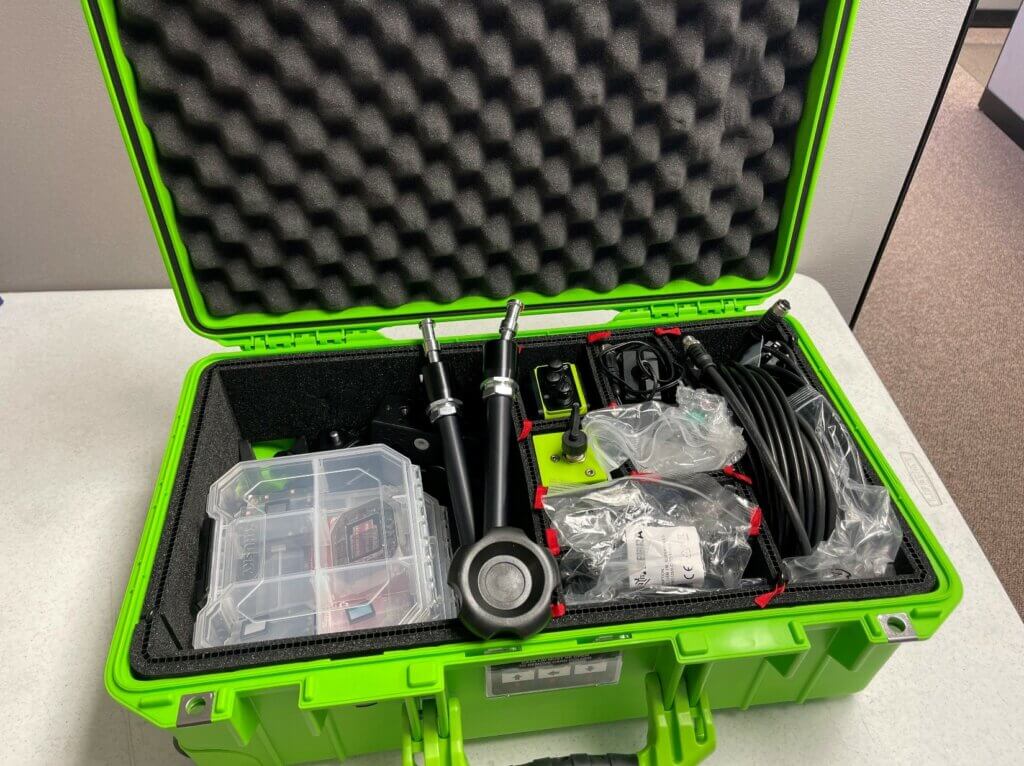 The next step was to get the EMP team up to speed. Since we have been selling and integrating these types of products for years already, the learning curve was not very steep. One of our concerns was ensuring the Zebra products lived up to the hype. After some in-house testing, we convinced ourselves that the products do indeed work and have merit. We keep difficult samples from customers to test new machine vision products with. We also have our own conveyors to test fixed-mount readers with. All these tools and our deeply knowledgeable technical services group were used to evaluate the Zebra product portfolio. Mission accomplished.
So, what now?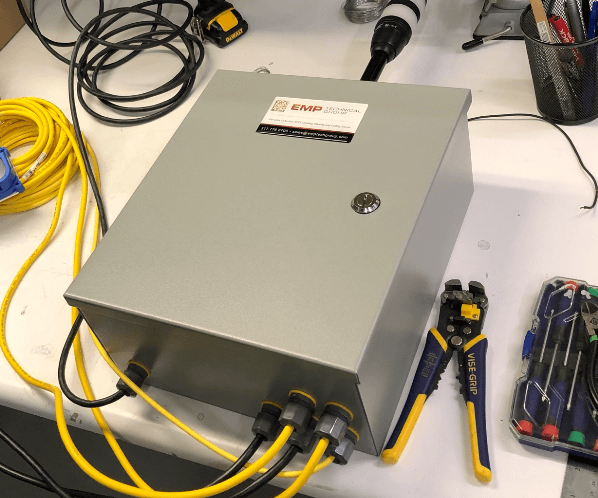 We are ready, and if you have an application that requires fixed-mount barcode readers or machine vision, we can get to work immediately. This means our usual technical sales process; evaluate your requirements, test solutions with you, prove the proposed hardware will work, and build the solution, including any mounting or interface hardware and software to get the products working in your environment.
It is an exciting time with Zebra entering this marketplace. These new products marry well with EMP's existing capabilities. Finally, there is an increasing need in the market to identify and inspect products throughout the manufacturing and distribution process. It is a win/win/win for Zebra, EMP, and you.
Contact us today for more information on how our sales and technical services group can help you get the industrial, fixed-mount barcode readers and machine vision products that you need, and to get them to work in your environment!