Mobile computers with RFID readers have come a long way over the last few years. Zebra has an option for a mobile RFID reader, with the RFID section permanently attached to the reader, in the MC3300RFID. And sometimes that is the best option for your application. But what if you want a large display, touch computer to be RFID enabled? Or do you need cellular connectivity with your RFID reader? Well, there are solutions for those situations as well.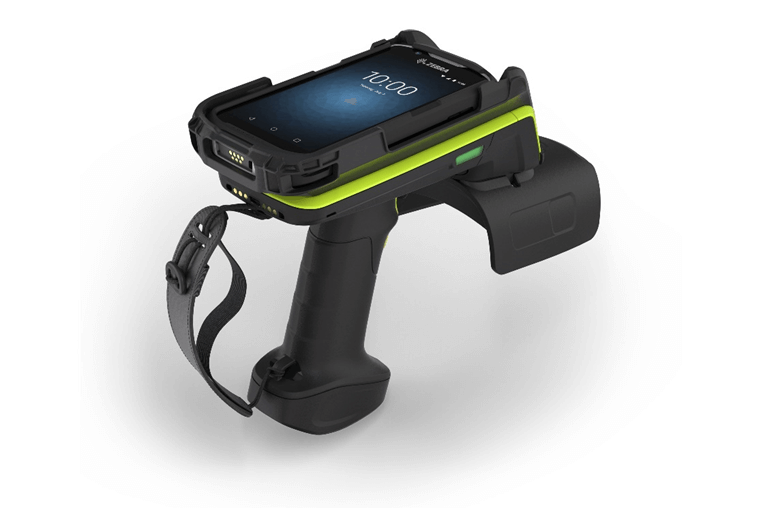 The answer is an RFID sled with a Touch Computer, and those products have come a long way. Very rugged or commercial grade, you have choices in RFID sleds. Not only in the device that you can attach to the sled, but now choices in the sled itself. Zebra's sleds are no longer one size fits all. You can choose the Rugged RFD40 sled, or the Ultra-Rugged RFD90.

And you can then choose the mobile computer that you want to use on these sleds. All the way from the TC20 family to the TC70 family, choosing your level of ruggedness, features, and capabilities. You can also choose from a hard contact between the sled and the device or a Bluetooth connection.
There used to be a knock on this RFID sled option because you had one type of battery and charger for the device, then another battery and charger for the sled. That has been resolved with a variety of charging options that will charge the battery in both the sled, and the mobile computer, all at once. If you choose the hard contact connection, the sled will also serve as a backup battery for the device.

So, to summarize, you now have many more options for RFID enabled mobile computers. From lightly rugged to fully rugged. Built in RFID like the MC3300RFID, or a variety of sled and touch computer options.
Don't forget about the software! EMP and Zebra have you covered there as well. The devices come with Zebra's 123RFID software for basic functions like a Geiger counter application for locating tags via RFID signal strength. Or the engineering team at EMP can develop an RFID, data collection application for you using our secret weapon MCL. Or, if the going really gets tough with your RFID application, our software development team can write you an entire custom application.