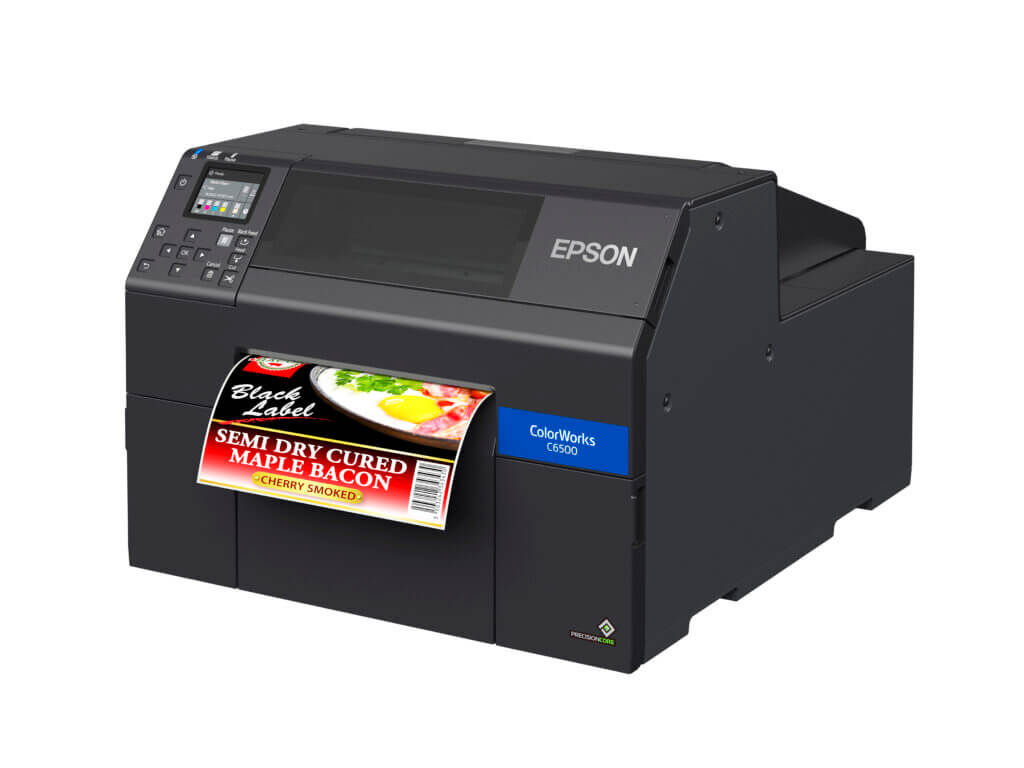 Color label printing has been a dream shared by EMP and our customers for years. Printing your labels in full-color and real-time. There are two types of labels in our industry. Data labels, which are typically black and white and contain fixed and variable data. The other kind is color labels, which can be the prime label on a product or a data label that happens to include color.
The use of color on labels can be very powerful. Sure, you want the prime label on a consumer product to be bright and vibrant, beautifully depicting your brand and product. But color can also help to identify items at a glance, or the color may be a requirement in your industry, such as GHS labels.
Whatever the need for color labels, press printing the color portion of the label was your only choice for many years. Yes, multi-color thermal transfer label printers existed, but they were complicated, expensive, and only suitable for spot colors. You could think about using an office-grade inkjet or laser to print color, but they were unreliable, expensive, unsuitable for high volume, and forced you to use sheets of labels.
Some years ago, color inkjet label printers started showing up on the market. We tested with them but were never completely satisfied with their reliability or the durability of the labels. We won't sell our customers a product unless we have proven to ourselves that it works and is reliable.
Epson has been the leader in color label printing for several years. But there was a hole in their product offering. They had a very low-end printer, the C3500, for low volumes of labels that did not need to withstand water or chemicals. Or they had the high-end C7500 intended to produce high volumes of labels and could do chemical-resistant labels. But finally, Epson is introducing the C6000 and C6500 "just right" printers. These printers can produce water and chemical-resistant labels at an affordable price in just the right quantities for either on-demand or batch applications. Also, the C6500 is an 8" wide printer for large labels, and the C6000 is 4" wide, highlighting that these new printers fill the sweet spot in the middle.
The best news is that we at EMP can provide the base labels for this printer on full-sized rolls or fan-folded. That means that just-in-time delivery of quality labels, along with the inks and service, can all be provided by EMP. We have also invested in a demo unit to print samples here in our shop or bring the printer onsite for a demo if needed.
This is exciting news, contact us today!