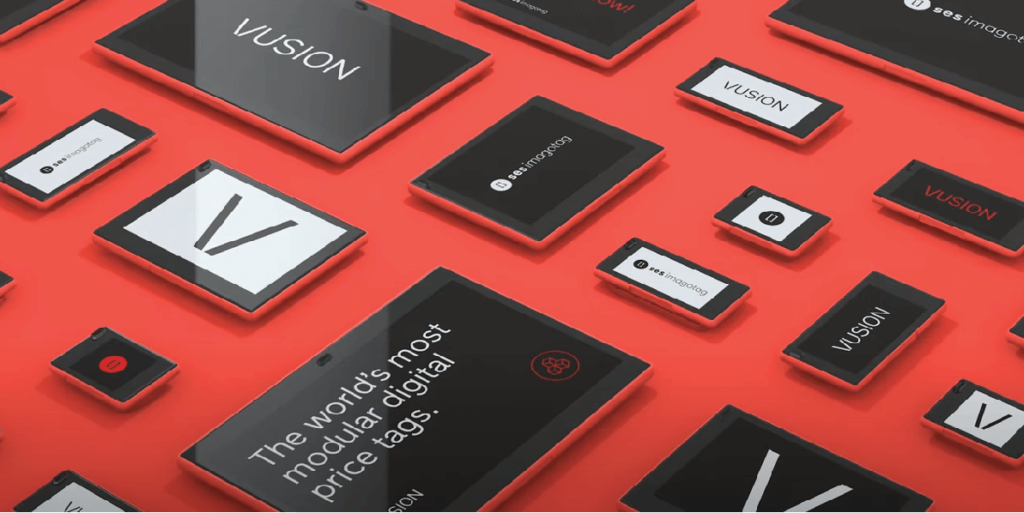 Challenge
Create an error-proof stocking/picking workflow for a warehouse serving a fast-paced assembly plant.
Solution
Design and implement an application where a stocking operator scans a barcode, triggering an Electronic Shelf Label (ESL) to illuminate. This enables the operator to accurately deliver the correct product to the correct bin every time.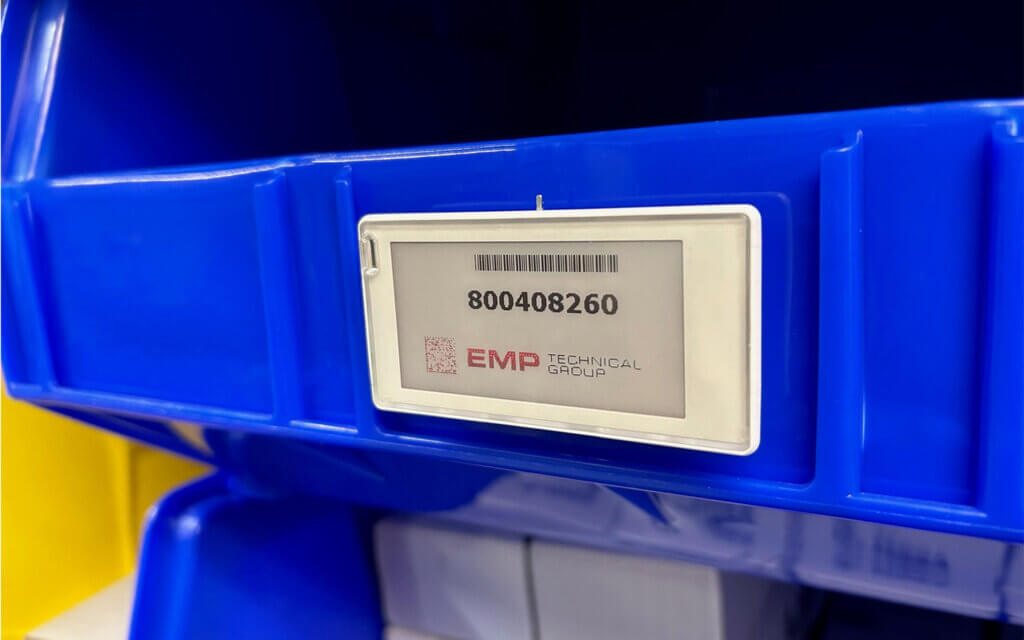 Story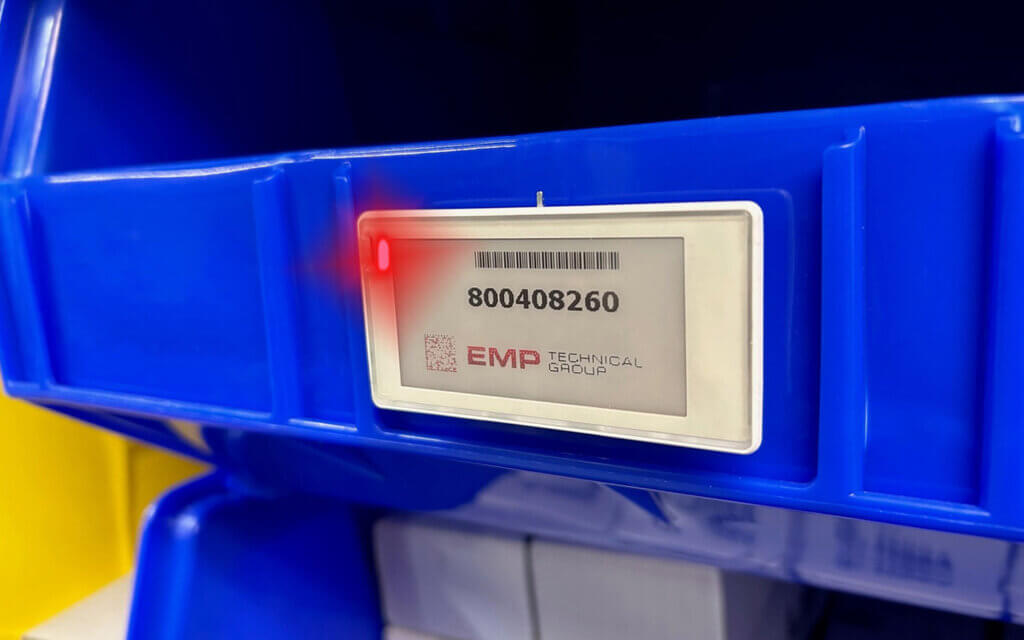 A valued customer wanted to minimize line stoppage and error-proof their picking workflow. As a stocking operator arrives with a cart to stock the bins, a picking operator is gathering them from the opposite side to be transported to the assembly line. Imagine a milk cooler at a supermarket. Incorrect stock placement often led to line stoppages due to incorrect parts being delivered to a time sensitive assembly line.

In collaboration with the customer, EMP acquired 200 ESLs (using E Ink technology), flashing when signaled. Normally used in the retail industry, these ESLs communicate with a special Access Point (AP) but needed a customized control interface. EMP engineers first created a webpage that controls communication between the ESLs and the AP, but also allows for display customization of each label. The webpage allows the employee to now scan a barcode with a Zebra handheld scanner, which then signals the correlating ESL to flash, identifying the correct bin to place the product. This makes for a seamless and mistake-free experience. It's only the first stage in establishing this application. EMP engineers are currently working to expand this prototype to a broader system within the company's network of warehouse and production facilities.