A Winning Combination
The world was already going in this direction; the global pandemic just accelerated it; the need for an MDM (Mobile Device Management) software tool to manage your mobile devices in the warehouse and on the shop floor. It all started with the discontinuation of Windows Mobile and CE a few years back. Fortunately, it was a long time coming, so we all had time to prepare for it. But now you are in one of two camps: Android or Apple. If you are in the industrial space, our experience tells us that Android is the OS for you.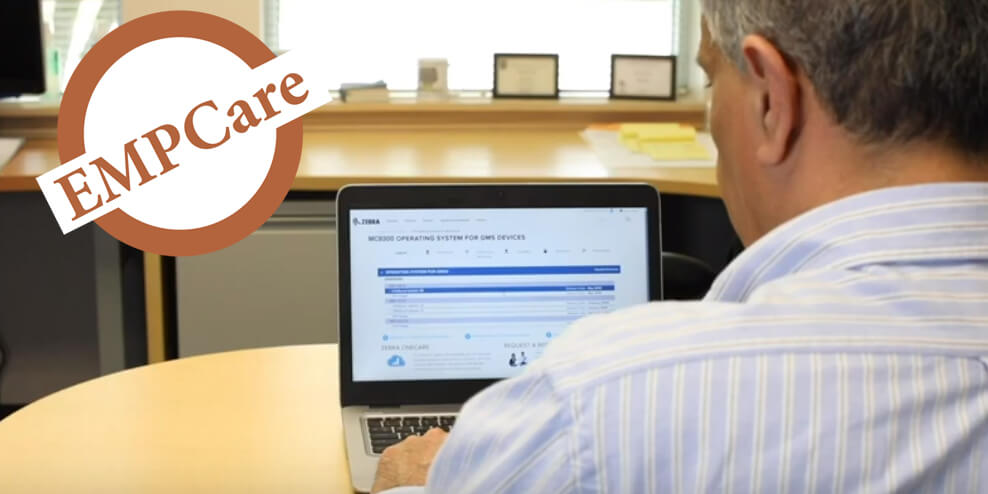 Regardless of which you are now using, one thing changed from the days of Mobile Windows; the updates are much more frequent. Gone are the days of updating your OS every few years. You are forced to update at least a few times per year. So, having an MDM software tool has started to become a necessity. Stir into that a dose of remote IT workers due to the pandemic, and the ability to manage your mission-critical mobile devices from the cloud has become a necessity.
But what about managing repairs and renewals of the now equally necessary factory support contracts? Not only are you understaffed as always, but your ability to be at the site in person is increasingly hampered. EMP saw this need and has developed EMPCare to help you manage your mobile computer fleet. We take on the process of keeping your support contracts and your MDM up to date. We manage the RMA process with the factory for you. We pre-configure the repaired devices so they are ready to use out of the box when you get them back. We provide an easy-to-use web portal to manage all these services and see the history of device repairs. If you want a spares pool, so you do not have to wait for the repair process, we can handle that. And if you need first-line support for your users, we have you covered there too.
The combination of EMPCare and SOTI as the MDM has become a winning formula for many customers. Contact us today to see how we can put these two services to work for you.