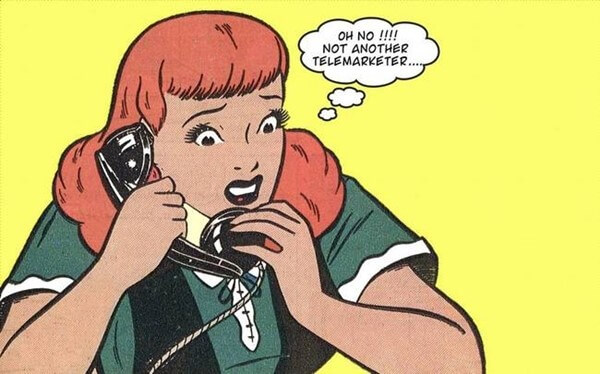 Marketing is a mysterious thing, particularly when compared to sales. When you sell, you either win or lose and the results are obvious. Marketing has many more shades of grey; success is not always clear, and the proper method is not always obvious. EMP has struggled with marketing. We live in a niche industry, and to some extent, geography is a limiting factor. A new customer and project in California are not always the best for us here in the Midwest, or for the customer. So, we do not necessarily want to solicit new opportunities on the two coasts, unless it is a current customer with facilities outside of the central part of the country.
Those restrictions on what is best make marketing a little more challenging. There are no Barcode and RFID trade magazines (at least not anymore). Particularly no Barcode and RFID in the Central US publication. So, when the marketing experts talk to us and tell us how we need to try to market ourselves, we used to be a little gullible. We are an IT and engineering firm, none of us here have any formal marketing expertise. So, when someone tells us that social media or some other mainstream marketing method is the way for us to go, we don't have any real background to help us decide that for ourselves. At least we didn't use to have that knowledge.
Over the last 15 years of trial and error, we have come up with what we think is a winning marketing formula for us. And you are reading one of the keys to our marketing plan. A monthly newsletter, where we try to put out informative and possibly even amusing content for you, our cherished customer. Informing you of industry trends and happenings here at the EMP Tech Group. Churning the base is the term that real marketers would use, keeping in touch with you, our existing customers so that you think of us the next time the need for our products and services comes up. Customer referrals, our website, and leads from our vendor partners are the other main parts of our marketing plan.
Now for the hard part, the traditional plan in our industry for a marketing campaign is this:
Identify your prospects by zip code and SIC code.
Purchase a list of those prospects.
Email and call those prospects trying to make a contact and solicit business.
Repeat!
We admit it, we have tried this formula in the past, but we have discontinued that practice for two reasons. One, it never seemed to work. Two, we were being part of the problem. You know all those junk emails and SPAM calls that we all get and hate. Now we, at EMP, were one of those SPAM emails and calls, just too distasteful. We would rather use other options to try to find new business than to be a part of the ever-growing telemarketing and junk email problem. No SPAM from us, we will only use this newsletter, vendor leads, and our website to promote ourselves.
If you go to Zebra's website and ask for help with printer service or a data collection project, we hope they will send you to EMP. If you go to BarTender's website for label printing software, they almost definitely will send you to EMP.
We value our customers and retain most of them for many years. Treating customers right means that you are our best marketing tool. Hopefully, you will appreciate our wanting to do the right thing and help promote EMP with your kind referrals.
Refusing to be part of the problem! Let us know if we can be of service, contact us today!