Don't answer questions with questions
When you walk the halls of the EMP Tech Group, you notice two things. Posters of customer applications and posters of our company culture. It has been likened to an art gallery, and I consider it a compliment. Customer application posters are pretty straightforward; they are just a highlight of the most interesting applications that we have done for our customers over the years. The culture posters are a little more challenging. They are usually inspired by bad service received from others.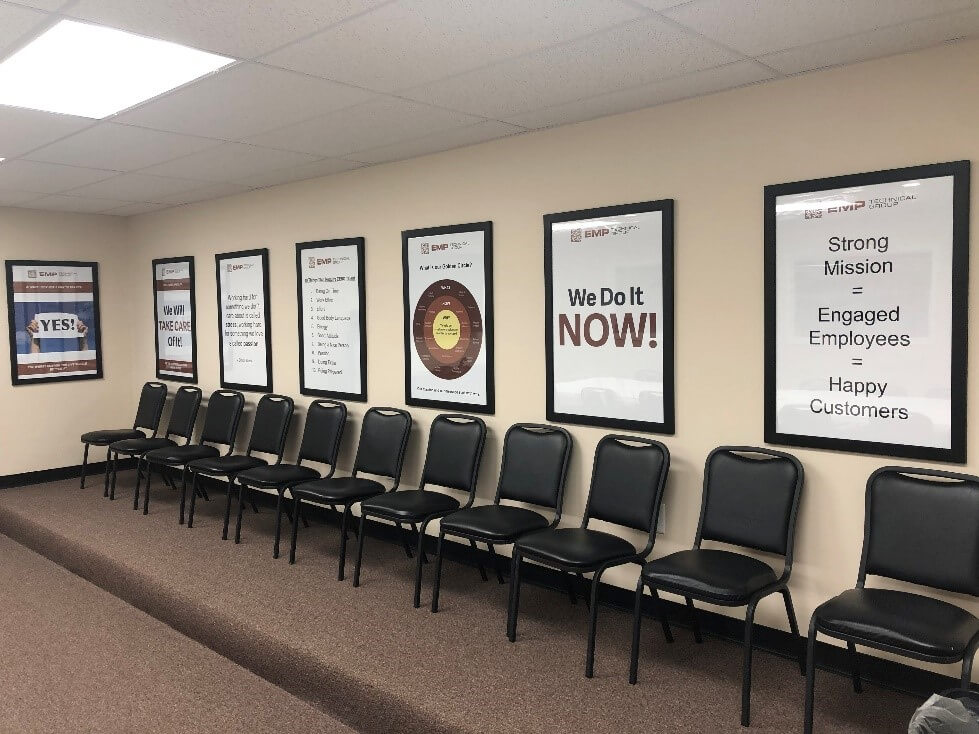 Our latest EMP Culture Poster is "Don't Answer Questions with Questions." And yes, it was inspired by one of our vendor partners answering a pretty straightforward question with about ten questions back at us. It seems it would have been better to give us a general answer to our question and maybe ask some clarifying questions.  Instead, we had 30 minutes of homework to try to get any answer at all.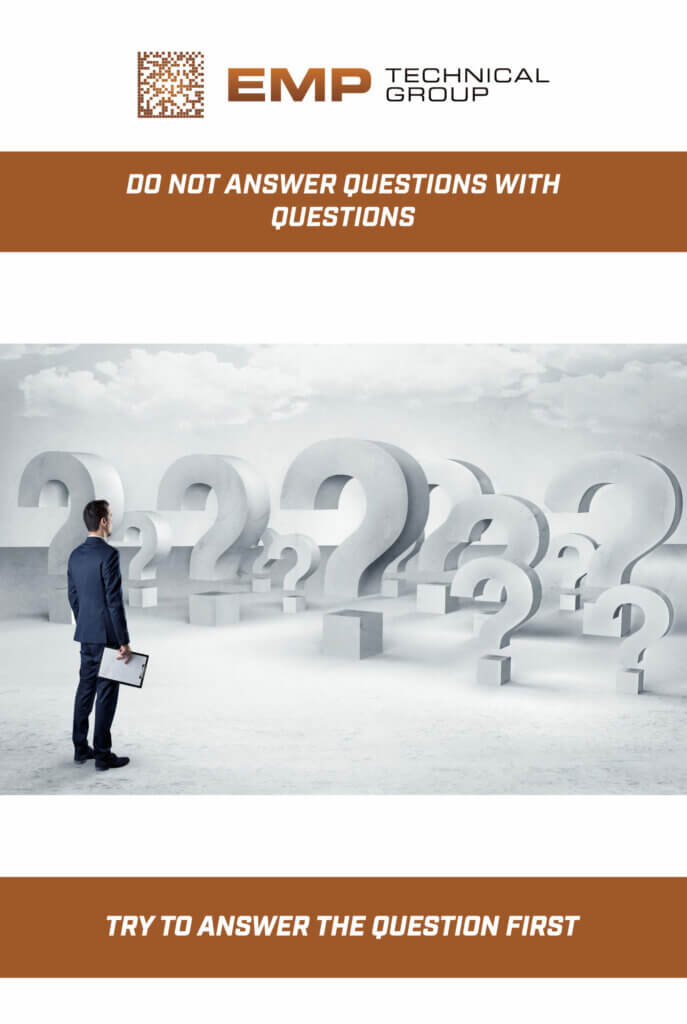 We try to be better at our work and offer superior customer service by catching others not being so great and then trying to do better. We put them all on our website if you want to see our other EMP Culture posters and Customer Solutions.
Better yet, give us a call or email; we will be glad to show you how we put our excellent company culture to work daily for our customers.