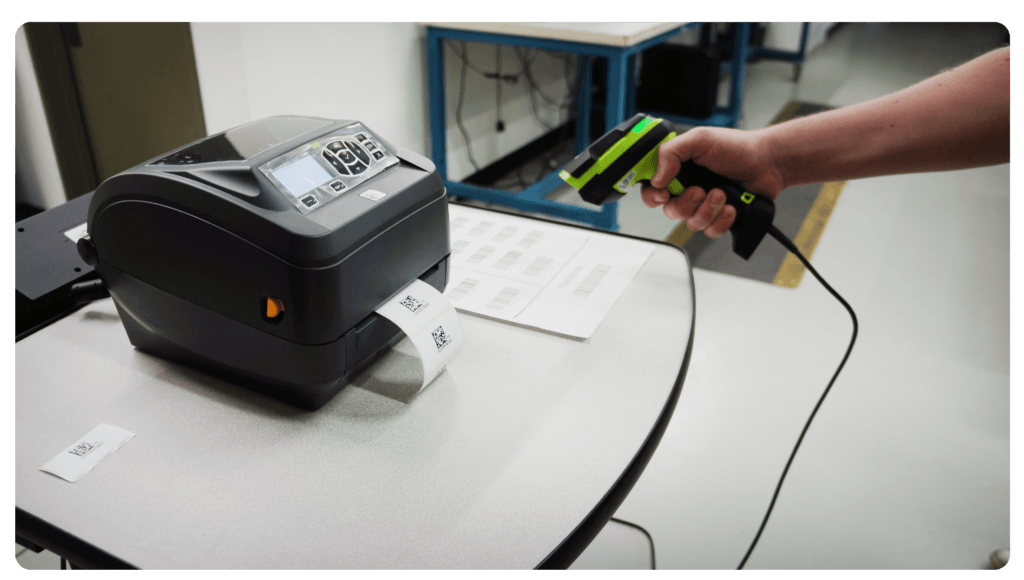 The old saying is that one door closes and another one opens. Many of our customers were hit hard by the global pandemic, but many are busier than ever. We were pleasantly surprised to see that a solution we had put together in the past for customers, the standalone scan and print solution, was suddenly very relevant as companies scrambled to figure out how they would expand their production capacity without all the usual IT infrastructure in place.
Standalone scan and print meets this need in many of these applications. The ability to produce labels either with mobile devices or small stationary hardware without a PC or network connection is suddenly an excellent option for these customers trying to ramp up production very quickly.
A couple of scenarios emerged from the customer needs. One was to use the printers to print product labels containing the part number and serial number information. The other one was to use the printing solution to print barcode labels that would be adhered to production paperwork that would be scanned in later at a location where access to the host database was available. The barcodes on the paperwork contained data that would typically be captured and put into the database in real time. Another option was to use the scan and print hardware to document product inspections.
The great thing about this application is that it uses readily available, off-the-shelf hardware. Our tech services group has done the application's core before, so modifying the code to meet a customer's specific needs is usually fast and cost-effective.
As always, we are here to serve our customers and put together solutions that help solve challenging business problems. Reach out to us today!