We teased it back in January and were hoping to have it live by early spring. But, as always, you keep finding things that you want to do better. After all, how can some pictures and words adequately describe what a great place the EMP Tech Group is for our employees and customers?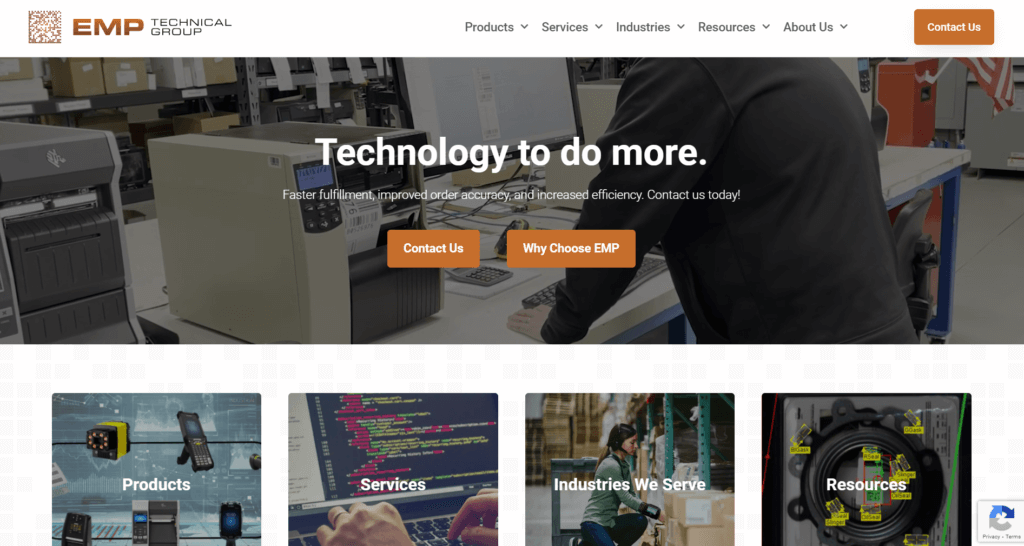 Well, they can't, so we started to add Videos, Tech Tips, Project Guides, Solutions Newsletters, and all kinds of interactive content to try to better help our suppliers, prospects, and customers understand what makes the EMP Tech Group different.
Check out the new website and find out why a few thousand manufacturing and logistics companies, mainly here in the Midwest, rely on the EMP Tech Group to help them automate their operations, keep their equipment running efficiently, provide the supplies needed, and be straight shooters when it comes to looking at more ways to improve operations.
We will keep adding to the site over time and it will continue to evolve and get better, just like the EMP Tech Group. The website also looks great on any device, so check us out from your phone, tablet, or mobile computer! www.emptechgroup.com is now the home of our new website. Take a look and see the difference. As always, contact us with any questions!