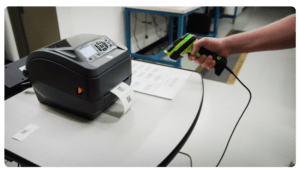 Not a new topic for this part of our newsletter, but Scan and Print is the hottest EMP product that we sell. We have some good YouTube videos that get attention from all over the world. And we mean all over the world, we recently sent several systems to a very large company in Germany. Several systems went to Nevada for temporary ventilator manufacturing
It is a simple concept, but there are some tricks needed to pull it off. All of Zebra's label printers that have Link-OS come with an application loaded on them that allows you to scan in a bar code and print out an exact copy. But if you need to do anything more than that, you need to write a program in ZBI which is the language that programs the printer. Many times we write a ZBI application to allow for multiple field entries or to enter a quantity or to even look up data to print based on an entry. You can also program the keys to do certain functions. All very powerful and no computer needed, the processing is all done on the printer.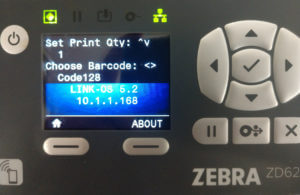 But sometimes the application gets too complex for the small display, keypad, and memory on the label printer. But you still do not want a PC involved or you need the solution to be portable. That is when we kick it up a notch to scan and print with a mobile computer. Using a rapid development software tool called MCL, we can quickly put together a far more complex application running on an Android device from Zebra that allows you to scan in fields, key enter on a full keypad, even look up data on a remote database.
Between these two approaches, the possibilities are endless. All without needing a PC with an OS to update and no involvement from your corporate IT.
Contact us today for more information on how we can help with your label printing needs.