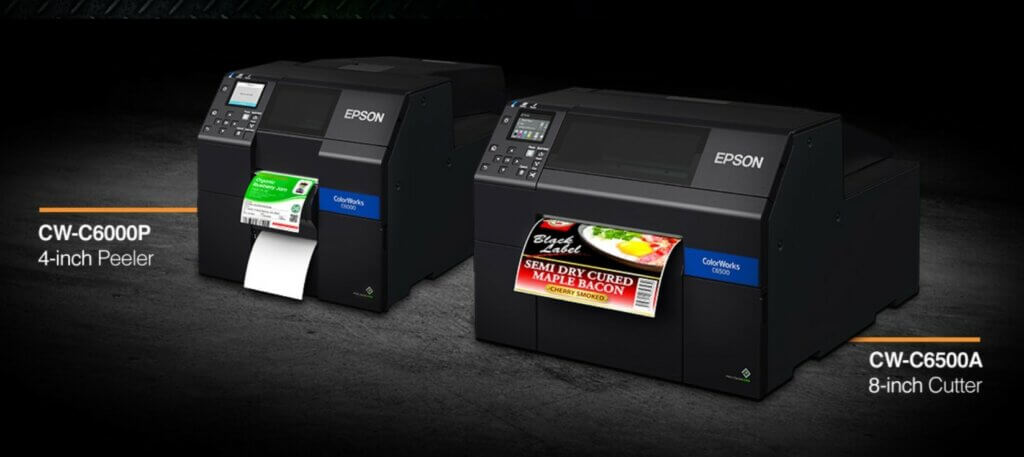 Several things got lost in the shuffle last year. One of them was the arrival of two new Epson color label printers, the C6000 and the C6500. Our demo unit arrived early in the year, and our technical services group was thrilled with the durability of the labels and the ease of operation.
These two printers round out the good/better/best color label printers from Epson. The C3500 remains in the Epson line as a very cost-effective solution for lower volumes of labels, especially on-demand printing of single labels. The C7500 also remains the high-volume printer, with a fixed position print head that allows for very high print speeds. The C7500 printer is meant for offline production volume printing, almost like a mini printing press.
The C6000 and C6500 are the middle ground. Capable of printing at a pretty good clip and capable of colorfast labels that will not only endure water but have excellent chemical resistance. As a bonus, the C6500 will print up to 8" wide, allowing for full-page color labels on demand.
But the printers are only part of the story; this is where the EMP magic happens. You need quality labels tested with these printers that will meet your requirements. Others will sell labels from Epson or a third party, but we have our own printing plant and can produce your labels in-house. This gives you the best product at the best price.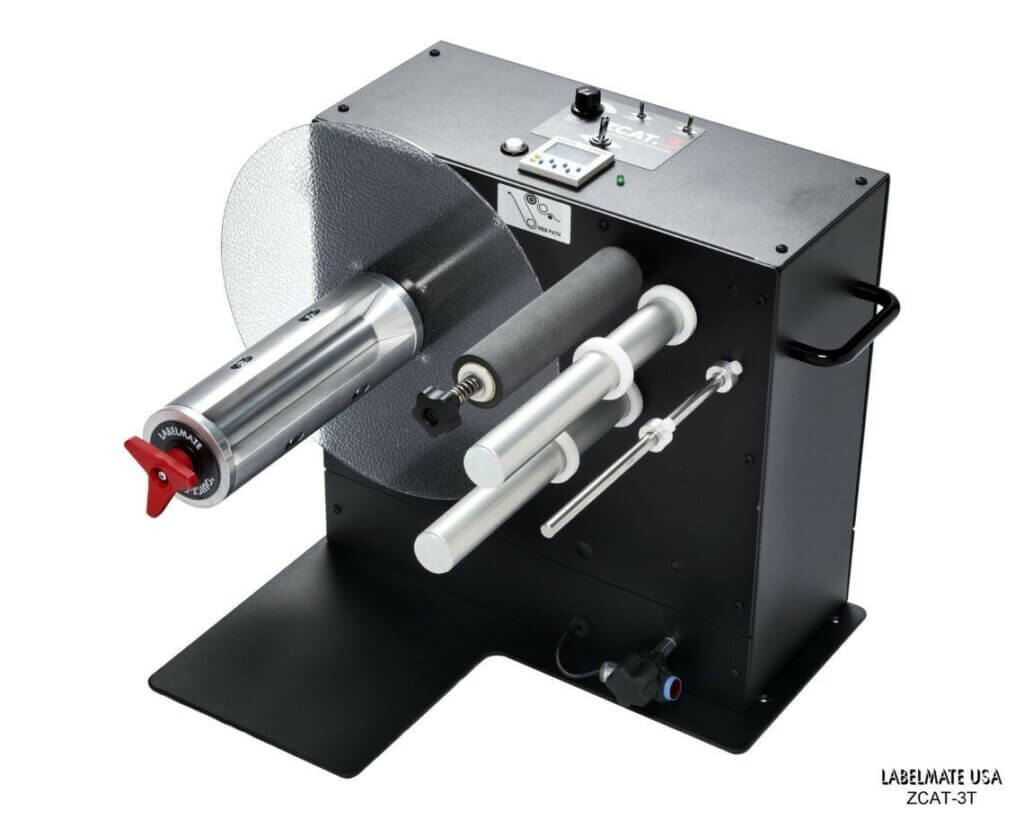 Rewinders are another piece of the puzzle. You cannot put a normal label rewinder on the output of a color inkjet printer; it will pull too hard on the labels and cause issues with the printing. So we have teamed up with Labelmate USA to provide the ZCAT brand of label rewinder. Not only does this rewinder optically sense the liner so that there is no pulling on the labels, but it also has additional friction rollers so that the roll tension is excellent. You will not have issues with the completed rolls coming apart.
It took us a year to get all the pieces together for an end-to-end color label printing solution—testing media, rewinders, and even finding the right printer model with Epson. But we now have the products and experience to help you transition to inhouse, color label printing.
Contact us today for more information on how Epson color label printers can improve your operations!