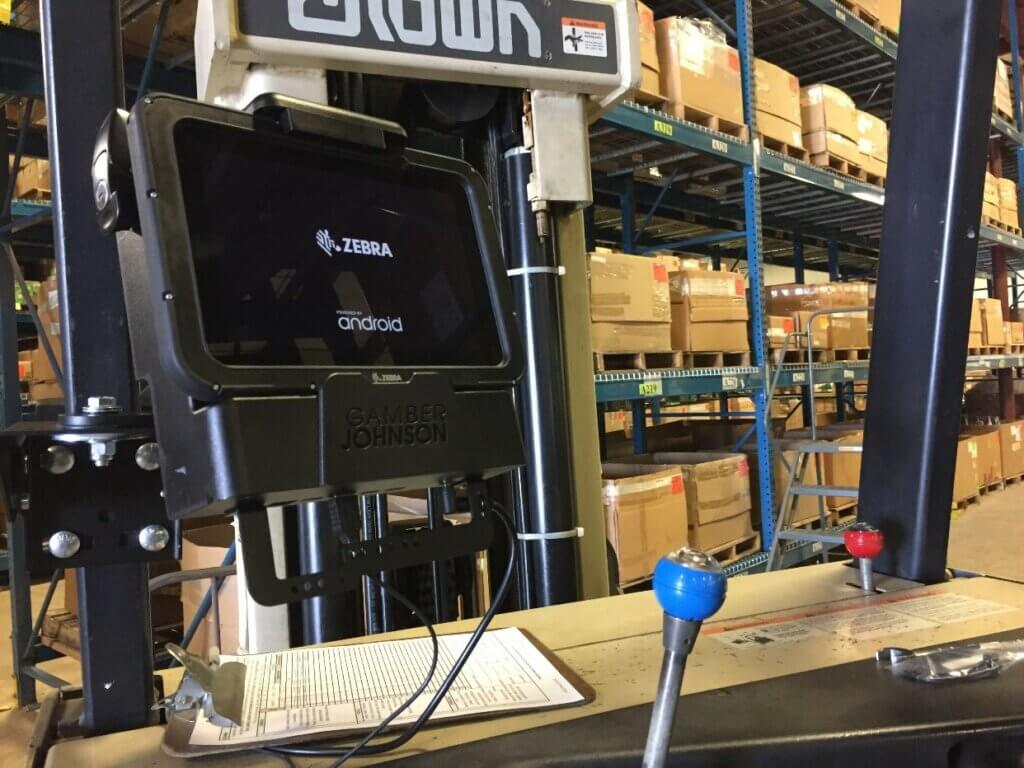 We saw the conflict immediately. Zebra and Gamber Johnson teamed up to provide rugged forklift mounts for tablets. These include the ability to charge the tablet from the forklift, plus you can easily remove the tablet from the mount and swap it to another vehicle or use it as a handheld terminal.
The immediate feedback from the rugged forklift terminal manufacturers like Zebra, Honeywell, and others was that there was no way that these tablets would be tough enough to survive on a forklift. Flash forward four years, and Zebra is announcing they are slashing their dedicated forklift product portfolio down to one central device.
Cold warehouses, outdoor applications, or rough driving surfaces might require a hardened forklift terminal. Still, for the most part, tablets are less expensive, more flexible, and the better way to go for forklift applications. We've said it before, and we'll repeat it, do not try to use consumer-grade tablets in this application! They are not rugged enough, and the wireless radios are not made for the fast Wi-Fi roaming of a forklift in the warehouse. But rugged tablets for forklifts are here to stay!
Contact us today for more information on how tablet computers on your forklift fleet can improve your operations, making you more efficient for less money!