This month's Tech Tip is a repeat, but it is in line with the barcode verification theme of this month's newsletter. We frequently see companies choose barcode symbologies for a particular application that we would have done differently. Yes, living in the barcode world day in and day out, we are a little obsessed with this subject. But to help with this selection, we have published some barcode symbology guides.
Sometimes the barcode symbology is obvious. UPC barcodes for your consumer products. Code 128 on most small packages that are parcel shipped. Data Matrix on small direct part markings. But sometimes, which symbology to use is not easy and sometimes you have options.
Our group is full of experts on these matters, and we are here for you. A project guide on this subject that is on our website is a great way to get started!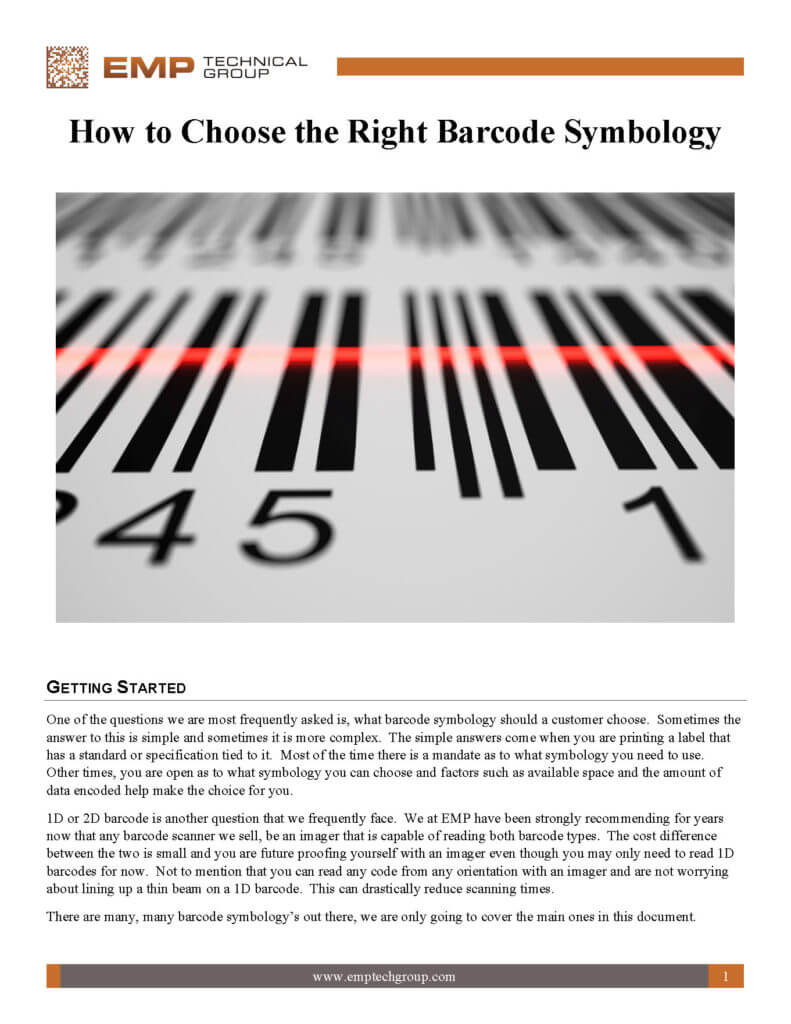 As always, contact us with any barcode questions you may have!