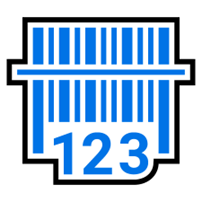 Zebra's 123Scan has been out for a few years now, ridding the world of books full of barcodes that need to be scanned to configure a barcode scanner. Now you have an easy-to-use software tool that will let you configure your hand-held barcode scanners, update firmware, or set up special features.
One of the newest features of Zebra 123Scan is called Label Parse. No big surprise that we are covering this product feature in this month's newsletter! The time savings and error reduction from this product are enormous. Many of our customers spend time covering up unwanted barcodes on their labels with their fingers so they can scan only the barcode that they need. But no more! With Label Parse, you can train the scanner to read all the barcodes on the label and only transmit the data you need in the order you need it. No more fumbling with labels and scanners trying to get just the required barcode.
Contact us today to learn more about this exciting new feature!