The DS2278 is a fairly pedestrian product for EMP. It is not the almighty, and all-rugged DS3678, that you can literally submerge in a bucket of water, and still scan barcodes. It is even lower in the pecking order than the DS8178, the other general-purpose, cordless scanners from Zebra. But this lower-end scanner has a trick up its sleeve, a micro-USB connector at the base of the scanner by the battery, that you can use to charge this scanner without needing a cradle.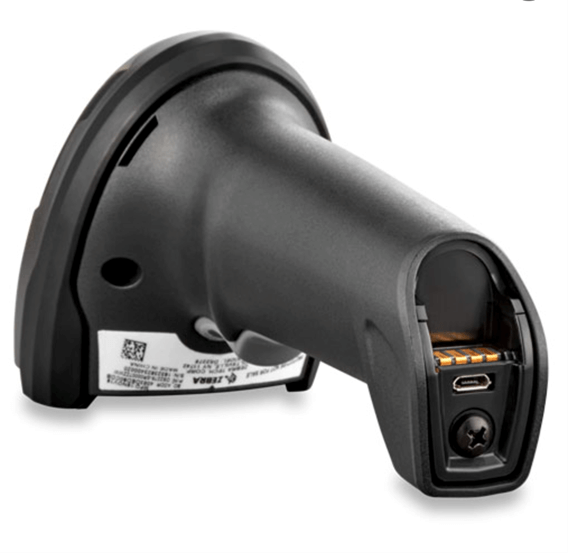 Most of the time, you would use a cradle with a cordless scanner. Many self-checkouts at retail stores have one of these cordless scanners that you return to the cradle when you are finished scanning. The cradle also allows for the nifty AutoConfig feature that we recently referenced in one of our newsletters.
But sometimes, it is cleaner to not have the cradle, but still, be able to charge the cordless scanner. Say you are scanning into a tablet or consumer phone. You pair the scanner with your device and roam around scanning, but you don't need a cradle for that application. Now you can simply plug the scanner into a USB charger, or the device itself to charge it back up when you are done scanning. Saves the added expense of purchasing a cradle to charge the device that will never be plugged into anything else.
A pretty neat trick that we didn't have in the past. Our website is the best place to find this tip and many more for your barcode scanning, RFID, and label printing needs. Contact us with any questions!